Denver to Breckenridge Shuttle
Denver to Breckenridge Shuttle
Denver to Breckenridge Shuttle  1st ABC Transportation and our drivers has been doing this service since 2003, you can prearrange your trip from Denver to Breckenridge  with us Easy.We offer a convenient door-to-door ride to or from Denver International Airport. We provide regular, Non-stop shuttle service between DIA and the mountain ski resorts. Private Car Service from DEN to Breckenridge.
This service option is direct, meaning your shuttle will take you straight to your destination without stops in between. furthermore, Quite different from our shared-ride service. with this option you will not share a ride with other travelers. This option is only to and from the Denver international service.
This option is for Around Town, Concerts, Sporting events, restaurants and weddings. Our vans and SUVs can be reserved for one-way or round-trip transportation on our secure online reservation system. upfront pricing.This option is rides from anywhere to anywhere
Our mission at 1st ABC Transportation is to provide to each and every customer.
Denver to Breckenridge Shuttle
We are 24/7  open for business.
You don't need to meet us half-way!
We will pick you up right from your home, hotel, or office.
You don't need to wait at the airport!
Just book online ahead of time get your baggage and go!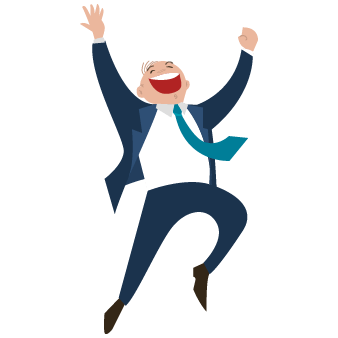 8 Reasons To Book With Us:
Reliable Transport Providers
Every Destination in Colorado
Bookings Instantly Confirmed
Door to Door, Day and Night
Denver to Breckenridge Shuttle
COMPLETE TRANSPARENCY
We do not vary our prices to take advantage of seasonal demands. Our prices are cost-based and are clearly posted on our website for all to see. The price we quote over the phone will be the same price posted on our website with no exceptions.
SAFETY AND RESPONSIBILITY
This is a serious business and we understand that. Missing a flight is a very big deal. Arriving after a long trip and not having your car service curbside is also a very big deal. We plan, check, double check, triple check, and then check again to ensure that we're always there for you. We do a lot of the worrying so you don't have to.
OUTSTANDING SERVICE
We hold ourselves to a high standard. We would like to be known far and wide as the "gold standard" for service in the car service industry. Oustanding service means exceptional reliability, exceptional drivers, and luxury in-vehicle.
EXCEEDING EXPECTATIONS
Whether it's your first ride or your 100th ride we will always approach each trip with the same commitment and enthusiasm to make your experience the best it can be. We aren't satisfied with just happy customers; we want our customers to become a thrilled, enthusiastic, and supportive community.
Customer Reviews
You'll find them on Lane 3 outside baggage claim. Immediate and great customer service! No wait and i had no... read moreYou'll find them on Lane 3 outside baggage claim. Immediate and great customer service! No wait and i had no reservation!  Cheapest price too!! Thank u for making a long travel day quick.

Few words to describe ABC's overall service - honest, dependable, and reliable.I hadn't used an airport shuttle service for about... read moreFew words to describe ABC's overall service - honest, dependable, and reliable.I hadn't used an airport shuttle service for about 10 years or so and did so major research before I selected ABC.  I recall having a not so great experience with one of the larger carriers (the bigger carriers have too many people on the shuttle and with all the stops there is a huge risk of missing your flight).  Normally I just drive, but for convenience, I decided I would take a shuttle service this trip.My ride to the airport: One word to describe my experience - Excellent.  The driver was extremely punctual.  I overheard the driver on the radio indicating that there were 3 passengers to be picked up, but he radioed another driver to pick up the 3rd so there was only one other stop before the airport.  IMHO, amazing service - I made it to the airport in record time.  I had actually budgeted an extra hour which I didn't need at all.  It was very nice not having to rush through security and run to my gate.My ride back from the airport: Overall - Great customer service.  I got to Lane 3 shortly before my pickup time at 10:45 pm.  **Quick sidebar: just a heads-up for those who haven't taken a shuttle service in a while, beware of other shuttle drivers claiming to be dispatchers or pretending to be your carrier - call the number provided by your carrier only, don't talk to anyone else.**  So some guy approaches me at Lane 3 claiming to be a dispatcher and asked who I was waiting for; I told him ABC, this guy (who I would later find out is a driver for Aspen Snowmass Express) walks around a van and appears later telling me he has called ABC but they aren't coming to pick me up.  Aspen Snowmass Express then tries to gouge me for a ride back, I tell them that I am going to stick with ABC because I already pre-scheduled.  I wait a few minutes past my pickup time and call ABC.  It turns out that ABC had left without me because Aspen Snowmass Express told them I was already being picked up.  **Okay lesson learned only call the number your carrier provides and don't talk to strangers!**  So on the phone with ABC, they are horrified that this has happened; the driver tells me he is swinging back to pick me up.  When the driver picks me up he is extremely professional, apologizes for the confusion, and makes it right by discounting me for the trouble - he simply asks me to cover the gas, which is fair imho.  ABC is a private business that charges fair prices, so they don't have the margins to eat unfortunate events (which is a fact of life, especially when travelling).  In my opinion, ABC was honest and rectified the situation - they treat their customers right!  Sorry for the long review, but I am so happy that they did not strand me - for me it is ABC transportation whenever I choose to use a shuttle service - easily 5 stars!

Excellent service! They made all really easy. Picked up at the airport on time and directly to the hotel. Highly... read moreExcellent service! They made all really easy. Picked up at the airport on time and directly to the hotel. Highly recommended while visiting Denver.😃